Když se zima zeptá, co jste dělali v průběhu roku, měli byste se postavit k její výzvě s úsměvem na tváři. Pokud využijete pozvolný příchod podzimu na to, abyste na svém příbytku doriešili drobné nedostatky, můžete přejít topnou sezónou bez vrásek na obličeji. S úsporou energie a s příjemnější klimatem.
Ačkoli by se mohlo zdát, že jde o úkoly pro ty, co obývají starší rodinné domky na venkově, pravý opak je pravdou. I ta nejdrobnější úprava může vnést nečekanou změnu do domácnosti. Někdy stačí usměrnit teplo, jindy nastolit nový režim vytápění a všechno je najednou jakési příjemnější a lépe.
Sepište na papír slabiny
Není odborníka, který by zmapoval vaši domácnost lépe než vy. Ze zkušeností víte říci, která místnost je nejchladnější, ve které vás trápí průvan a kde je horko k nevydržení. Rok za rokem zažíváte stejné scénáře a možná pouze vinou své nerozhodnosti jste dosud nezvrátily drobné trápení.
Sedněte si a na arch papíru sepište všechny bolístky a vyvěste je na místo, kolem kterého denně procházíte. Postupně se rozhodnete, které nedostatky vyřešíte sami, s nimiž vám pomohou známí či přátelé a na které si zavoláte zkušených řemeslníků. Bez stresu budete mít dost času na to, abyste nezapomněli na žádný z detailů. Vše, co se vám podaří napravit dnes, vám bude přinášet užitek po několik let.
Některé úpravy budou jen drobnou údržbou, jiné lze přerostou do investice, se kterou jste na začátku roku příliš nepočítali. Časový předstih vám pomůže při sestavení rozpočtu, abyste některé z boľačiek opět bez východiska převedeni do dalšího roku.
Utěsněte okna a dveře
Je to úkol, o které se snadněji říká, jak skutečně řeší. Pokud se vás někdo snaží přesvědčit, že do netěsných rámů stačí vlepit nové gumičky, pravděpodobně to nikdy nezkoušel a neví, jaké nepříjemnosti vás mohou zastihnout. Každé okno či dveře ptají samostatný přístup a někdy se bez řemeslníka skutečně neobejdete.
Tloušťka spár se může lišit nejen od okna k oknu, ale i od jednoho jeho rohu k druhému. Vše zjistíte, pokud mezi okenní či dveřní křídlo a jeho rám vtiskl kus zahřáté plastelíny a přivřete ji. Svým tvarem se přizpůsobí netěsnosti a prozradí vám, jaká tloušťka těsnícího pásku se vejde dovnitř.
Ty nejtenčí jsou z molitanové pěny, ale obvykle nevydrží déle než jednu sezónu. Jsou dočasným řešením na poslední chvíli, když zachraňujete situaci za každou cenu. Pokud nejprve okenní rám umyjete a odmastíte lihem, lepidlo přilne k podkladu a dočasné těsnění vydrží do příští sezóny.
Duté silikonové těsnění nejsou nejlevnější, dokážou však vyrovnat spáru, která je na jedné straně široká milimetr a na druhé i pět. Tenkostěnná trubka nalepena na rámu se bez odporu přizpůsobí této nerovnosti. Pokud její osazení svěříte řemeslníkovi, namísto samolepicího pásku použije profil, který zasune do drážky, kterou v rámu vytvoří.
Gumové těsnění s profily P, D či E obvykle vyplní pouze rovnoměrnou spáru, jakou najdete většinou na interiérových dveřích. Pokud chcete experimentovat, kupte si v metráži více různých těsnění a hledejte ty správné. Zda funguje těsnění spolehlivě, ověříte pomocí kahanu. Plamen se bude i při sebemenším průvanu nachylovati.
Zavěste záclony, nejsou staromódně
I přes těsné okna se do místností plíží chlad. Stalo se módním zlozvykům zbavit se záclon a závěsů, aby ustoupily hliníkovým či plastovým žaluziím. Možná to diktují obrázky v časopisech a reklamní výlohy prodejců oken, pravda však je, že v našem klimatickém pásmu přece jen záclony a závěsy mají cosi do sebe.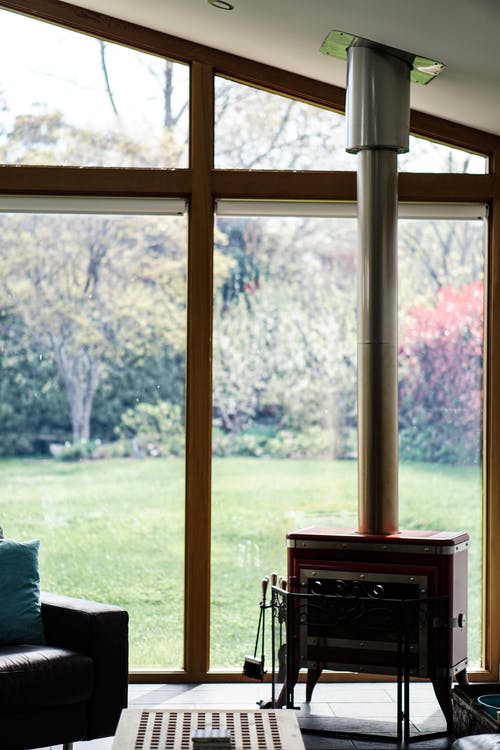 Dokáží vytvořit novou oddělující vrstvu mezi okenním prostorem a místností. Pokud jejich nástroje tak, aby tvořily dělící čáru mezi radiátorem a ostěním, vytvoříte tak nový vzduchový polštář, který bude zpomalovat přestup chladu do místnosti.
---
---
---
Internet v podstatě představuje noviny dnešní doby. Hýří novinkami, zprávami, odbornými, poučnými i zábavnými články. Přitom je možné novinky (články) neustále doplňovat a aktualizovat. PR články tak představují nenásilnou možnost, jak dát světu vědět, že se u vás něco děje, co přesně nabízíte. Zda produkt či službu, podpořit značku apod. Jedná se o mocný nástroj.
Zpětné odkazy od info@press-media.cz
Zpětný odkaz nastálo již od 75 Kč. Vlastníme přes 550 magazínů, napište nám na výše uvedený email, rádi vám zašleme nabídku.
PR článek má za úkol ovlivnit čtenáře zajímavým obsahem. Nicméně články s odkazy nejsou určeny pouze čtenářům, ale úkolem je zaujmout také vyhledávače. Za pomocí kvalitního odkazu a správné optimalizace stránek je reálná šance, že se webové stránky díky jednotlivým klíčovým slovům umístí ve vyhledávání na předních pozicích. Z toho sami můžete usoudit, že PR články jsou vhodné pro všechny, kdo chtějí dát o sobě vědět. Respektive o nabízené službě či výrobku.
PR články – produkty
PR články mohou využívat všichni, kdo nabízejí k prodeji jakékoliv produkty. Rozjíždíte e-shop a pomohlo by vám, kdyby si vás všimlo více lidí a návštěvnost se zvedla? Pak neváhejte využít možnosti moderní doby a zkuste ve srovnání s jiným typem reklamy tento poměrně levný, ale mocný nástroj.
PR články – služby
PR články se vztahují na služby různého charakteru bez omezení. Zákazníci spíš uvěří nezávislému odbornému článku víc, než samochvále na vašich stránkách. Zvažte proto, jakou formou se rozhodnete prezentovat.
PR články – novinky
Vhodné je využít PR článků i v okamžiku, kdy uvádíte na trh nějaké novinky. Ať už skvělý produkt, službu navíc či pořádáte nějaké akce/slevy/výprodej.
Co vám PR článek přinese?
Zvýšení důvěry
Zvýšení podvědomí značky
Zvýšení návštěvnosti vašeho webu
Více stálých zákazníků/čtenářů
Lepší pozice ve vyhledávačích
Budování zpětných odkazů
Dlouhodobou reklamu
Vyšší efektivitu reklamní kampaně
Nižší náklady na reklamu
Zpětné odkazy od info@press-media.cz
Zpětný odkaz nastálo již od 75 Kč. Vlastníme přes 350 magazínů, napište nám na výše uvedený email, rádi vám zašleme nabídku.
Zpětné odkazy od info@press-media.cz
Množstevní slevy
Cena za publikaci 5x článků – 350 Kč/1 článek
Cena za publikaci 10x článků – 300 Kč/1 článek
Cena za publikaci 50x článků – 200 Kč/1 článek (publikaci lze rozložit do 12 měsíců)
Cena za publikaci 100x článků – 150 Kč/1 článek (publikaci lze rozložit do 12 měsíců)
Cena za publikaci 200x článku – 100 Kč/1 článek (publikaci lze rozložit do 12 měsíců)
Cena za publikaci 400x článku – 75 Kč/1 článek (publikaci lze rozložit do 12 měsíců)
Výše uvedené ceny jsou pouze za publikaci, cena neobsahuje sepsání.
Vyhrazujeme si právo článek nevydat, pokud nebude obsahově odpovídat zaměření magazínu.
Napríklad, na web pro děti musí být článek s dětskou tématikou a ne o půjčkách.
ceny jsou platné do 31.12.2021 – aktuální ceník je zde.
---
---
---